Investor Tools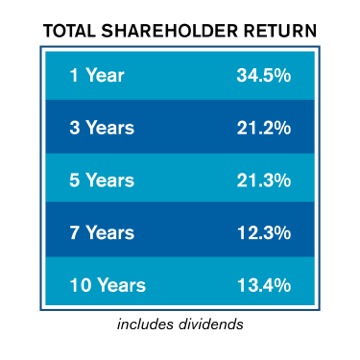 Dividends
Dividend Reinvestment Plan

Shareholders can build their investments in Genuine Parts Company through a low-cost plan for automatically reinvesting dividends and by making optional cash purchases of the Company's stock.
The Plan is open to all GPC share owners who individually or collectively have GPC stock registered in their own names.
Optional cash investments of up to $60,000 per year are allowed.
Quarterly statements are sent around the 15th of January, April, July and October. Statements are also sent each time an optional cash investment is made.
Plan administrator offers safekeeping of certificates held outside the plan.
Shares held in broker account/name are not eligible for the Plan.
If you have questions regarding the Plan, please contact Computershare at 1-800-568-3476.


Dividend Record