Investor Information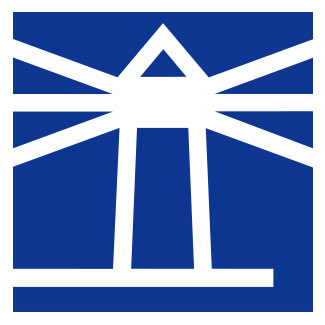 The E.W. Scripps Company serves audiences and businesses through a growing portfolio of television, radio and digital media brands. Scripps is one of the nation's largest independent TV station owners, with 33 television stations in 24 markets that reach nearly one in five U.S. television households. It also owns 34 radio stations in eight markets. When Scripps and the former Journal Communications merged their broadcast assets in April 2015, they also spun off their respective newspapers, creating a new public company, Journal Media Group.
Scripps also runs an expanding collection of local and national digital journalism and information businesses, including mobile video news service Newsy and weather app developer Weathersphere. Scripps also produces television shows including The List and The Now, runs an award-winning investigative reporting newsroom in Washington, D.C., and serves as the long-time steward of the nation's largest, most successful and longest-running educational program, the Scripps National Spelling Bee. Founded in 1878, Scripps holds to the long-time motto, "Give light and the people will find their own way."
Upcoming Events
There are currently no events scheduled.
Presentations
| | |
| --- | --- |
| Date | Title |
| 04/12/16 | |
| 04/12/16 | |
Audio/Video Links
| | | |
| --- | --- | --- |
| Date | Title | Duration |
| 04/12/16 | | 60 minutes |
| 04/12/16 | | 60 minutes |
Analysts
| | |
| --- | --- |
| Firm | Analyst |
| Benchmark Co. | Dan Kurnos |
| Evercore ISI | Tracy Young |
| Gabelli & Company | Barry Lucas |
| Huber Research | Craig  Huber |
| Jefferies | John Janedis |
| Noble Financial | Mike Kupinski |
| Wells Fargo | Marci Ryvicker |
The E.W. Scripps Company is followed by the analysts listed above. Please note that any opinions, estimates or forecasts regarding The E.W. Scripps Company's performance made by these analysts are theirs alone and do not represent opinions, forecasts or predictions of The E.W. Scripps Company or its management. The E.W. Scripps Company does not by its reference above or distribution imply its endorsement of or concurrence with such information, conclusions or recommendations.
E-mail Alerts
You may automatically receive The E.W. Scripps Company financial information by e-mail. To choose your options for e-mail notification, please enter your e-mail address below and click Submit. The next page will display a menu of options.

To change your e-mail options at any time, re-enter your e-mail address and click Submit, then adjust your form entries.