Investors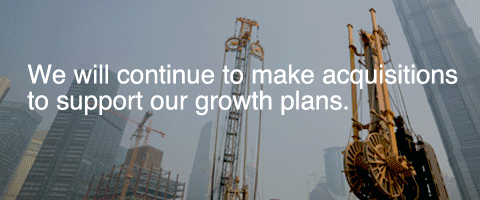 Parker Hannifin Corporation
Business Overview
With annual sales of $14.3 billion in fiscal year 2018, Parker Hannifin is a Fortune 250 global leader in motion and control technologies. For more than 100 years the company has engineered the success of its customers in a wide range of diversified industrial and aerospace markets. Strong competitive advantages, a clear strategy and goals, consistent execution and performance, and many opportunities for growth, have allowed the company to consistently deliver strong shareholder returns. Parker has increased its annual dividends paid to shareholders for 62 consecutive fiscal years, among the top five longest-running dividend-increase records in the S&P 500 index.
Webcast - Live


Q2 2019 Parker Hannifin Corp. Earnings Conference Call




01/31/19

 at 11:00 a.m. ET
Q1 FY2019 Earnings Capsule
Webcast Archives
Visit the Webcasts page to listen to archived webcasts


Recent News Releases
Visit the Newsroom to view additional releases




Replication or redistribution of EDGAR Online, Inc. content is expressly prohibited without the prior written consent of EDGAR Online, Inc. EDGAR Online, Inc. shall not be liable for any errors or delays in the content, or for any actions taken in reliance thereon.
Quotes delayed at least 15 minutes.
Email Alerts
Stock Quote
$162.49

2.97
Financial Reports
Recent Webcasts