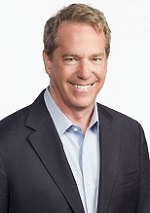 N. David Bleisch
Executive Vice President, Chief Legal & Administrative Officer, and Corporate Secretary
N. David Bleisch was named Executive Vice President, Chief Legal Officer and Corporate Secretary for Office Depot, Inc. in September 2017. In this role, Bleisch leads the strategic direction of the legal organization and operations, as well as manages the regulatory and compliance matters for the company. Additionally, he is responsible for Human Resources, Loss Prevention, Real Estate, Construction and Aviation. In August 2018, Bleisch's title was changed to Executive Vice President, Chief Legal & Administrative Officer, and Corporate Secretary.

Bleisch has broad expertise in securities compliance, enterprise risk management, corporate finance, antitrust, litigation, intellectual property management, government and regulatory affairs, investor relations, labor and employment issues, shareholder engagement, class action lawsuits and mergers and acquisitions. Prior to joining Office Depot, Bleisch was Senior Vice President and Chief Legal Officer for The ADT Corporation, where he managed the legal, environmental, health and safety, government affairs and corporate governance matters.

Earlier in his career, Bleisch served in several leadership roles at Tyco International before being appointed Vice President and General Counsel of Tyco Security Solutions. He also managed the intellectual property legal group for all of Tyco's operating segments worldwide.

Bleisch received his Juris Doctor Degree from Boston College Law School.