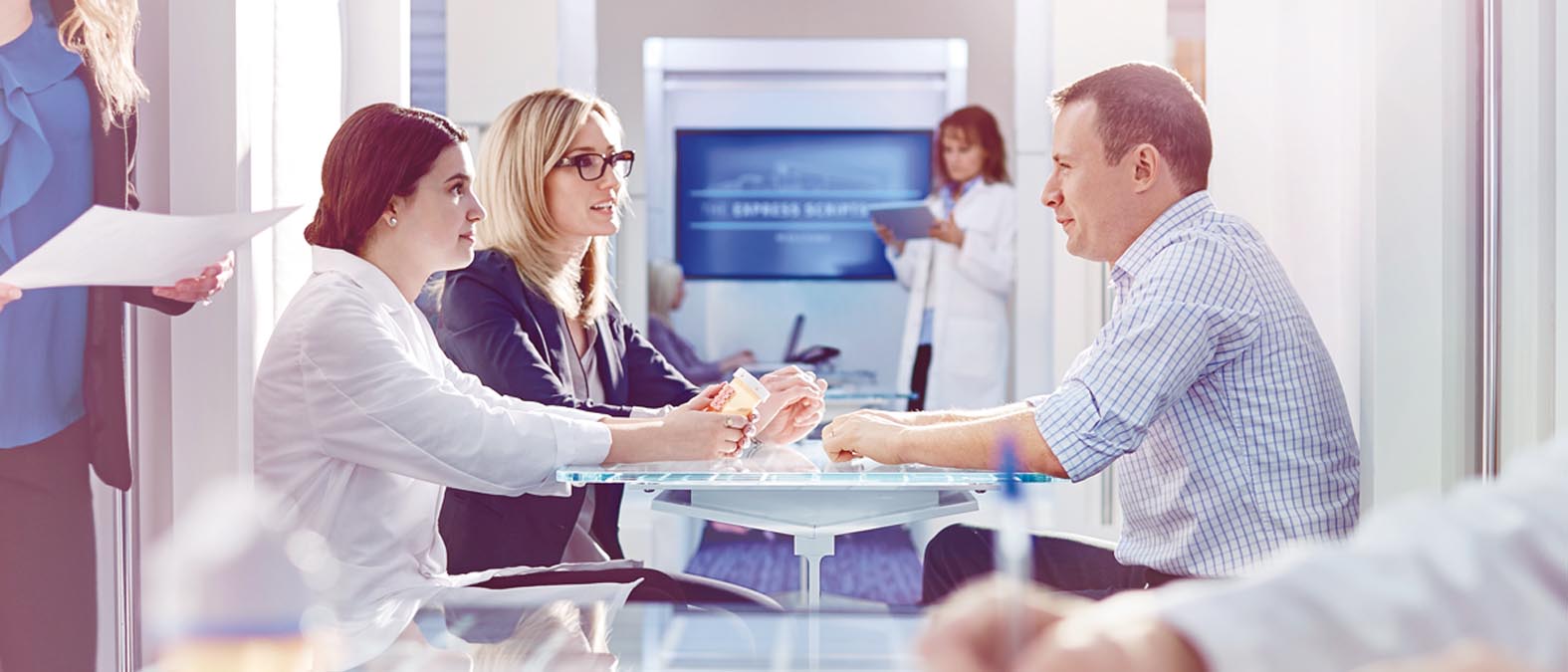 Business Overview
Business Overview
At Express Scripts we believe in practicing pharmacy smarter. We put medicine within reach of tens of millions of people by aligning with our customers, taking bold action and delivering patient-centered care to make better health more affordable and accessible.
Headquartered in St. Louis, Express Scripts provides integrated pharmacy benefit management services, including network-pharmacy claims processing, home delivery pharmacy care, specialty pharmacy care, specialty benefit management, benefit-design consultation, drug utilization review, formulary management and medical and drug data analysis services. Express Scripts also distributes a full range of biopharmaceutical products and provides extensive cost-management and patient-care services.
Recent Press Releases
Express Scripts Announces 2017 First Quarter Results; Provides Update on Anthem Relationship and Visibility into Core PBM Business Excluding Contribution from Anthem, Coventry and Catamaran
 - 
04/24/2017 - 4:02 p.m.
ST. LOUIS, April 24, 2017 /PRNewswire/ -- Express Scripts Holding Company (Nasdaq: ESRX) announced 2017 first quarter net income of $546.3 million or $0.90 per diluted share.  The 2017 first quarter a... 
Express Scripts Holding Company Announces First Quarter 2017 Earnings Conference Call
 - 
04/11/2017 - 5:00 p.m.
St. Louis, April 11, 2017 (GLOBE NEWSWIRE) -- Express Scripts Holding Company (Nasdaq: ESRX) ("Express Scripts") announced today its intention to release its 2017 first quarter financial results... 
U.S. Workers' Compensation Prescription Drug Spending Decreased 7.6% in 2016 Through Cost-Savings Solutions, Improved Care for Injured Workers
 - 
04/04/2017 - 7:02 a.m.
ST. LOUIS, April 4, 2017 /PRNewswire/ -- Express Scripts (NASDAQ: ESRX) lowered prescription drug spending for workers' compensation payers by 7.6 percent in 2016, according to the 11th edition of its... 
Mango Health Announces Partnership, Strategic Investment from Express Scripts
 - 
03/15/2017 - 12:09 p.m.
New daily health solution connects two industry leading platforms for improving health outcomes and reducing the cost of care.SAN FRANCISCO, March 15, 2017 /PRNewswire-USNewswire/ -- Mango Health, a m... 

Receive E-mail Alerts

Sign up to receive e-mail alerts whenever Express Scripts Holding Co posts new information to the site. Just enter your e-mail address and click Submit.
Data provided by Nasdaq. Minimum 15 minutes delayed.