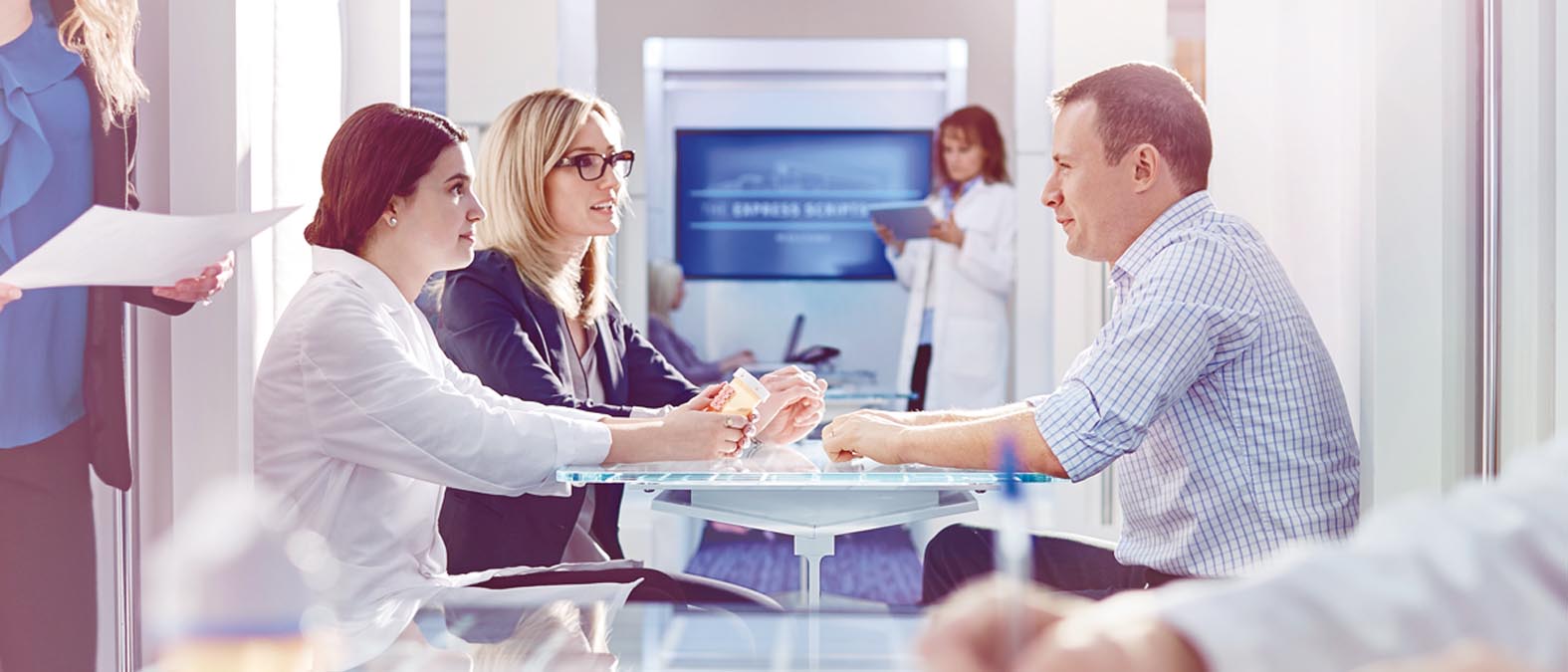 Webcast - Live


Q3 2017 Express Scripts Holding Co Earnings Conference Call




10/25/17

 at 8:30 a.m. ET
Business Overview
Business Overview
At Express Scripts we believe in practicing pharmacy smarter. We put medicine within reach of tens of millions of people by aligning with our customers, taking bold action and delivering patient-centered care to make better health more affordable and accessible.
Headquartered in St. Louis, Express Scripts provides integrated pharmacy benefit management services, including network-pharmacy claims processing, home delivery pharmacy care, specialty pharmacy care, specialty benefit management, benefit-design consultation, drug utilization review, formulary management and medical and drug data analysis services. Express Scripts also distributes a full range of biopharmaceutical products and provides extensive cost-management and patient-care services.
Recent Press Releases
Express Scripts to Acquire eviCore healthcare; Accelerates Company's Shift to Patient Benefit Management
 - 
10/10/2017 - 9:00 a.m.
- Improves ability to address $1 trillion annually wasted on unnecessary healthcare spending - Establishes cornerstone platform to rapidly advance into Medical Benefits Management Services, a large... 
A New Normal? 870,000 Americans Used $50,000 Worth or More of Prescription Medicine in 2016
 - 
10/03/2017 - 6:01 a.m.
- New Express Scripts research shows in 2016, an estimated 870,000 Americans reached or exceeded a yearly medication cost threshold of $50,000, up 35 percent from 2014. - Less than one-third of one... 
Express Scripts Introduces New Medicare Part D Saver Plan for 2018
 - 
10/02/2017 - 7:38 a.m.
New Saver Plan offers a low monthly premium and a preferred pharmacy network featuring CVS Pharmacy and Kroger. ST. LOUIS, Oct. 2, 2017 /PRNewswire/ -- Express Scripts (NASDAQ: ESRX) today introd... 
Express Scripts Offers Important Prescription Drug Information for Residents Impacted by Hurricane Irma
 - 
09/07/2017 - 4:24 p.m.
ST. LOUIS, Sept. 7, 2017 /PRNewswire/ -- Express Scripts is providing the following information to assist residents impacted by Hurricane Irma in Florida, Georgia and Puerto Rico who have prescription... 

Receive E-mail Alerts

Sign up to receive e-mail alerts whenever Express Scripts Holding Co posts new information to the site. Just enter your e-mail address and click Submit.
Data provided by Nasdaq. Minimum 15 minutes delayed.