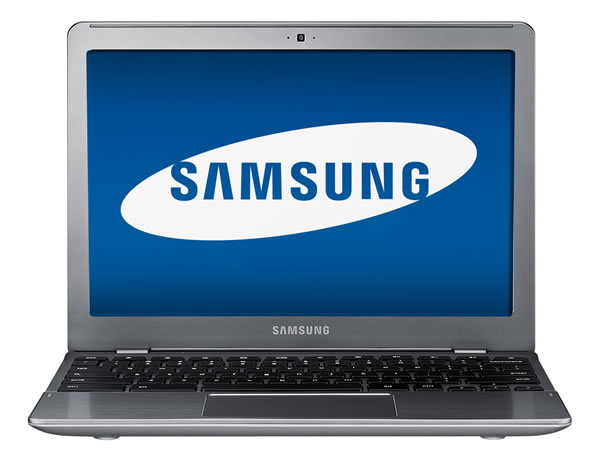 Samsung Series 5 550 Chromebook jpg file
The Samsung Series 5 550 Chromebook is now available at select Best Buy stores. Best Buy is the only U.S. national retailer selling Chromebooks in-store. Chromebooks have been available on BestBuy.com since they launched in June 2011. Now customers can also visit BestBuy.com to check on in-store availability.
The new Chromebook, based on Google's Chrome operating system, is nearly three times faster than the first-generation device. It starts up in seconds, has a long battery life and offers thousands of apps.
Geek Squad can help you get everything you want from your new laptop from the day you buy it to the day you trade it in. Geek Squad Black Tie Protection service plans protect your new device from everyday wear and tear, and the Geek Squad Tech Support program provides you year-round tech assistance for up to three devices whenever and wherever you want it – in-store, online and by phone at 1-800-GEEKSQUAD. When it's time to upgrade your device, rely on convenient Trade-In and Recycling programs available through Geek Squad at every Best Buy store.