Investor Relations
Ascendis Pharma is applying its innovative prodrug technology to build a leading, fully integrated rare disease company focused on making a meaningful difference in patients' lives. The company utilizes its TransCon technology with clinically validated parent drugs to create new therapies with potential for best-in-class efficacy, safety and/or convenience. Ascendis Pharma has a wholly-owned pipeline of three rare disease endocrinology product candidates in clinical development.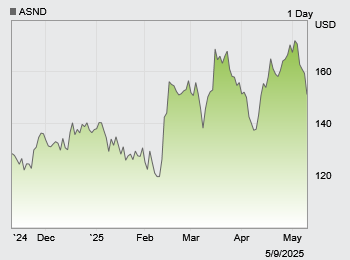 There are currently no events scheduled.
Data provided by Nasdaq. Minimum 15 minutes delayed.