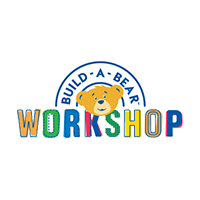 Press Release

View printer-friendly version
<< Back
Build-A-Bear Workshop To Open In The Saint Louis Science Center
New store includes Build-A-Bear Workshop and Build-A-Dino
ST. LOUIS (March 8, 2007) — Build-A-Bear Workshop® (NYSE: BBW) Where Best Friends Are Made® and Build-A-Dino®, Where Best Friendosaurs Are Made™, will open at the Saint Louis Science Center on Friday, March 30. This is the company's first ever store located inside a science center. Build-A-Bear Workshop and Build-A-Dino will offer 16 furry friends and 10 dinosaurs, plus a variety of outfits, several available exclusively at this location, for kids young and old to enjoy!
Build-A-Bear Workshop and Build-A-Dino are based on the premise that nearly everyone, regardless of age, has a special fondness for stuffed animals. When Guests visit the store, they enter a unique environment consisting of eight stuffed animal-making stations. Saint Louis Science Center Guests choose a furry friend or dinosaur to make, stuff it just right, add personality with a variety of outfits and accessories, and most importantly give it a heart. Guests can choose from a variety of furry friends including: Snow Leopard, Velvet Teddy, Trekkin' Turtle, Purrincess Kitty, Marvelous Monkey, T-Rex, Triceratops and Brachiosaurus. Guests will also have the opportunity to dress their furry friends in unique outfits, such as a Science Center logo tee, Sleep Under the Stars tee and St. Louis Cardinals™ apparel.
"Build-A-Bear Workshop focuses on bringing the bear-making experience to places families go to have fun," said Maxine Clark, Founder and Chief Executive Bear of Build-A-Bear Workshop. "The Saint Louis Science Center is a world-class venue and we are beary excited about reaching more of our friends with this unique location in our hometown."
"The addition of a Build-A-Dino and Build-A-Bear Workshop at the Science Center emphasizes our effort to make learning fun for children and families," Said Doug King, President & CEO of the Science Center. "We are excited about pioneering this application at a major science center."
About Build-A-Bear Workshop:
Build-A-Bear Workshop, Inc. is the only global company that offers an interactive make-your-own stuffed animal retail-entertainment experience. Founded in St. Louis in 1997, the company currently operates more than 270 stores in the United States, Canada, the United Kingdom and Ireland. The addition of franchise stores in Europe, Asia and Australia make Build-A-Bear Workshop the leader in interactive retail. In November 2004, the company expanded the make-your-own concept from stuffed animals to dolls with the opening of its first friends 2B made® stores, where Guests can make their own doll friends. Build-A-Bear Workshop (NYSE: BBW) posted total revenue of $437 million in fiscal 2006. For more information, call 888.560.BEAR (2327) or visit the company's award-winning Web sites at www.buildabear.com and www.friends2bmade.com.
About the Saint Louis Science Center:
The Saint Louis Science Center is one of the top five science centers in the United States, serving 1.2 million visitors annually. The complex includes a four-story OMNIMAX Theater, the air-supported Montgomery Bank EXPLORADOME, the James S. McDonnell Planetarium, and the state-of-the-art Taylor Community Science Resource Center. The goals of the Saint Louis Science Center are to educate, inspire and motivate visitors of all ages and engage the community in public dialogue about science related issues of the day. For more information about the Saint Louis Science Center and its programs, visit www.slsc.org.
TRADEMARKS
We would like to thank you for your interest in covering our business. As you write your story we would like to ask that you use our full Name: Build-A-Bear Workshop® and that when referencing the process of making stuffed animals you use the word "make" not "build."
Build-A-Bear Workshop
Carrie Stindel
314-423-8000 ext 5427
carries@buildabear.com

Saint Louis Science Center
Fred Lydic
314-725-5645
fred@sequel-llc.com