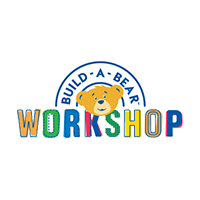 Press Release

View printer-friendly version
<< Back
Build-A-Bear Workshop® Supports the Central Florida Relief Effort
Company gives hugs and hearts to benefit those affected
ST. LOUIS (February 7, 2007) – In a special effort to help families who are suffering from the recent Central Florida tornadoes, Build-A-Bear Workshop is inviting Guests to participate in the relief efforts by purchasing special purple satin hearts. During the month of February, Guests can donate $1 for a special purple satin hearts for their furry friends in all Build-A-Bear Workshop stores in Florida and on the company's Web site at www.buildabear.com. One-hundred percent of the donation will support the American Red Cross for tornado relief efforts, including food, shelter, counseling and other assistance. As an added way to assist the tornado relief effort, the Build-A-Bear Workshop Foundation will donate $10,000 to the American Red Cross.
Also, on February 17, Build-A-Bear Workshop will be inviting the first 100 Guests at all Florida store locations to make a bear for free, which will be donated to the American Red Cross to give to families and children affected by disasters in the impacted Central Florida area.
According to Build-A-Bear Workshop Founder and Chief Executive Bear, Maxine Clark, this relief effort is yet another way that Build-A-Bear Workshop is able to support children's health and wellness issues and is an opportunity for children to help other children and families. "Children want to show they care and in times of crisis they look for ways to help other children in need. Setting up this response effort is a great opportunity for kids to get involved. This effort is about giving hugs and hearts to help others. It is our responsibility to do everything we can to support the children and families who are suffering from this and other disasters."
For more information on American Red Cross, visit www.redcross.org.
About Build-A-Bear Workshop, Inc.
Build-A-Bear Workshop, Inc., is the only global company that offers an interactive make-your-own stuffed animal retail-entertainment experience. Founded in St. Louis in 1997, the company currently operates more than 270 stores in the United States, Canada, the United Kingdom and Ireland. The addition of franchise stores in Europe, Asia and Australia make Build-A-Bear Workshop® the leader in interactive retail. In November 2004, the company expanded its concept from stuffed animals to dolls with the opening of is first friends2Bmade® stores, where Guests can make their own doll friends. Build-A-Bear Workshop (NYSE:BBW) posted total revenue of $362 million in fiscal 2005. For more information, call 888-560 BEAR (2327) or visit the company's award-winning Web sites at www.buildabear.com and www.friends2bmade.com.
TRADEMARKS
We would like to thank you for your interest in covering our business. As you write your story, we would ask that you use our full Name: Build-A-Bear Workshop® and that when referencing the process of making stuffed animals you use the word "make" not "build."
Build-A-Bear Workshop is our well-known trade name and our registered trademark of Build-A-Bear Retail Management, Inc. Build-A-Bear Workshop® should only be used in capital letters to refer to our products and services and should not be used as a verb.
For More Information Contact:
Katy Lachky
314-423-8000, ext. 5379
314-283-3122
katyl@buildabear.com

Jill Saunders
314-423-8000, ext 5293
314-422-4523
jills@buildabear.com