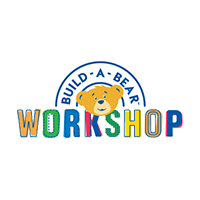 Press Release

View printer-friendly version
<< Back
Heroic Kids from Across the Country Gather in New York City for National Announcement and Celebration of the 2005 Huggable Heroes at the Grand Opening of the Biggest Build-A-Bear Workshop(R) Store in the World
NEW YORK--(BUSINESS WIRE)--July 8, 2005--It all started with a question, 'Do you know a young person so committed to making a difference that they could change the world?' From January 21 through March 14, 2005, Build-A-Bear Workshop (NYSE: BBW) received nominations for the second annual search for Huggable Heroes(TM), a program that rewards kids for their outstanding acts of generosity and volunteerism and encourages other kids to do the same.
Now after sorting through hundreds of amazing stories of community involvement, Build-A-Bear Workshop is naming 11 inspiring kids and one youth volunteer group as the 2005 Huggable Heroes. The 2005 Huggable Heroes will be announced at the Grand Opening of the biggest Build-A-Bear Workshop store in the world at 5th Avenue on July 8, 2005 in New York City.
Their heroic stories range from Hanna Pelican of Colorado Springs, whose fund-raising efforts have helped raise nearly $17 million for Cystic Fibrosis, to Warner Phipps, a Nebraska boy, who has taken his message of grain bin safety to communities as far away as Australia, to nine-year-old Autumn Faucher from Pelham, NH, who has raised thousands to help an ailing giraffe.
From April 15 through May 2, the public was invited to visit www.buildabear.com to learn about the Huggable Heroes finalists and vote. Over 90,000 votes were cast and 16 year-old Jena Sims from Winder, GA was selected as the People's Pick Huggable Hero.
Jena is no stranger to competitions. After seeing many winners in pageants throughout the country and winning the title of Miss Junior National Teenager herself, Jena has created the Prince and Princess of Hope beauty pageant for children with cancer. She wanted to share that winning feeling with kids who had faced the diagnosis of cancer. Now each child in her pageants receives a crown and awards for qualities such as best eyes, most stylish or most poised. Jena is a spokesperson for the American Cancer Society and to date has raised over $47,000.
Jena will be joined by the other 2005 Huggable Heroes(TM) when they are announced at a special grand opening ceremony of the Build-A-Bear Workshop(R) 5th Avenue Flagship Store in New York, NY on July 8, 2005.
The Huggable Heroes will be featured in the upcoming 2006 Huggable Heroes calendar, available at Build-A-Bear Workshop stores this winter. In addition to their five-day trip to New York City, the Huggable Heroes will receive a $1000 donation to the cause of their choice.
Olympic Gold Medalist Dominique Dawes is the 2005 Huggable Heroes Honorary Spokesperson and an Olympic Gold Medalist. She will join the Huggable Heroes in New York to help honor these great kids and to encourage them in their community service efforts. Dawes has worked with the Boys and Girls Club of America and volunteers for other organizations such as the Women's Sports Foundation. She is committed to helping kids realize their full potential. As a volunteer, Dominique dedicates much of her time to empowering young adults and encourages them to be the best they can be.
"Dominique is an inspiring and dedicated young woman," says Maxine Clark, Founder and Chief Executive Bear of Build-A-Bear Workshop. "She is a great role model for our Huggable Heroes. By recognizing them we hope to encourage them to continue, like Dominique, to dedicate their lives to helping others."
2005 Huggable Heroes, stories and information online at www.buildabear.com.
Jena Sims, Age 16
Winder, GA

Hanna Pelican, Age 12
Colorado Springs, CO

Taraneh Sodoma, Age 10
Woodinville, WA

Caroline Rowley, Age 15
Houston, TX

Warner Phipps, Age 16
Kearney, NE

Krystal Strader, Age 17
Mount Holly, NC

Taylor Mullinax, Age 11
Chickamauga, GA

Zachary Librizzi, Age 7
Warwick, RI

Dani White, Age 8
Coquitlam, BC, Canada

Autumn Faucher, Age 9
Pelham, NH

Fay Marie Young, Age 11
St. Catharines, Ontario, Canada

People Pick Me Ups (Volunteer Club), Bridgewater, NJ
About Build-A-Bear Workshop
Build-A-Bear Workshop, Inc. (NYSE: BBW), with fiscal 2004 total revenue of $302 million, is the only national company that offers Guests an interactive make-your-own-stuffed animal retail-entertainment experience. The first store opened in St. Louis in 1997; the company currently operates over 180 stores in the United States and Canada. With the opening of its store in Sheffield, England, in the fall of 2003 and the addition of international stores in Japan, Denmark, Australia, South Korea and France, Build-A-Bear Workshop has become the global leader in the teddy bear business.
In November 2004, the company opened two friends 2B made(R) stores, the newest concept based on the doll-making experience. For more information about the company and its products, call 888.560.BEAR (2327) or visit the company's award-winning web site at www.buildabear.com.
TRADEMARKS
We would like to thank you for your interest in covering our business. As you write your story, we would ask that you use our full Name: Build-A-Bear Workshop(R) and that when referencing the process of making stuffed animals you use the word "make" not "build".
Build-A-Bear Workshop(R) is our well-known trade name and our registered trademark of Build-A-Bear Workshop, Inc. Build-A-Bear Workshop(R) should only be used in capital letters to refer to our products and services and should not be used as a verb.
CONTACT: Build-A-Bear Workshop
Samantha Leavitt, 314-995-3939 x101
314-520-4669
samanthal@blickandstaff.com
or
Shawn Bertani, 314-423-8000 x5366
314-456-3912
shawnb@buildabear.com

SOURCE: Build-A-Bear Workshop