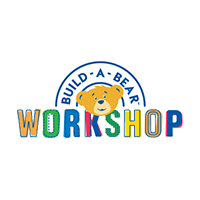 Press Release

View printer-friendly version
<< Back
U.S. Marine Corps Reserves Join Forces with St. Aloysius Third Graders and Build-A-Bear Workshop(R) to Jump Start the Toys for Tots Holiday Toy Drive
--(BUSINESS WIRE)--

Who:      NYC Marines and Third Graders from St. Aloysius School...

What:     . . . Third graders have been enlisted for the morning to
           help area Marines and Build-A-Bear Workshop(R) kick off the
           2008 Toys for Tots toy drive. Together they will make furry
           friends that will become part of the more than 325,000
           stuffed animals Build-A-Bear Workshop has already donated
           to the children's charity during this past year. To date,
           this is the largest toy donation received by Toys for Tots
           this year and will be celebrated in aspecial ceremony. The
           goal is to ensure children in need receive a teddy bear hug
           during the holidays.

When:     Monday, November 10, 2008
          10:00 a.m. - Noon

Where:    Build-A-Bear Workshop(R)
          565 Fifth Avenue
          New York, NY 10017
          212.871.7080

Visual and Interview Opportunities:
     -- NYC Marines making furry friends with third graders from St.
      Aloysius
     -- Local Marine reading a special holiday story to students
     -- Students and Marines loading 7-Ton Tactical Vehicle with bears
     -- Bear presentation
     -- William J. Grein, Major, USMC (Ret) and Vice President,
      Marketing and Development U.S. Marine Corps Toys for Tots
      Foundation
     -- Build-A-Bear Workshop representatives

Why:      This Saturday and Sunday, November 15-16, Guests are
           encouraged to participate in the "Spirit of Giving" toy
           drive benefitting Toys for Tots at all Build-A-Bear
           Workshop stores across the country. Guests are invited to
           drop off a new, unwrapped toy that will be given by local
           Toys for Tots chapters to children in need this holiday
           season.

***YOU ARE CORDIALLY INVITED TO COVER***
CONTACT: For Build-A-Bear Workshop
Rini Ader, 212-996-1398
Cell: 646-872-3229
rinia@blickandstaff.com
or
Margaret Welch, 314-727-5700, ext. 106
Cell: 314-703-1215
margaretw@blickandstaff.com
SOURCE: Build-A-Bear Workshop