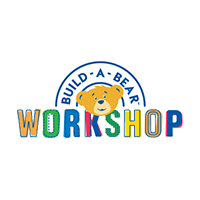 Press Release

View printer-friendly version
<< Back
Holiday Gifts That Send The Message of Hugs
Check Out Build-A-Bear Workshop ® This Holiday Season
ST. LOUIS (October 22, 2008) – The simple things in life – like the special hug of a heart-filled teddy bear – should be within everyone's reach. That's why Build-A-Bear Workshop® is kicking off the holiday season early by offering even more animals than ever before priced at just $10. That means there will be plenty of creative gift ideas available without breaking the bank. This will be welcome news to moms across the country, as a recent survey by the Marketing to Moms Coalition found more than 65 percent of moms say they will be spending less this holiday season.
"Moms are concerned about the economy, but they also want to provide a holiday that is warm, memorable and full of tradition," said Maria Bailey, author of Marketing to Moms, and a board member of the Marketing to Moms Coalition. "Build-A-Bear Workshop certainly fits all of those categories, and now with more animals at a popular price, moms across the country can provide a wonderful holiday experience without overextending their budgets."
Started 11 years ago, Build-A-Bear Workshop is a holiday favorite where families can have fun and create memories. Whether buying a gift for a loved one or buying a treat using someone's hard-earned allowance, the unforgettable experience of spending time together is priceless.
"I have always believed a child should be able to visit our store and make a furry friend with their allowance, and that's why we have always had a selection of bears starting at just $10," said Maxine Clark, founder and chief executive bear of Build-A-Bear Workshop. "This year we felt it was more important than ever to give our Guests a holiday gift and begin the season a little early. With more $10 furry friends available than ever before, our Guests can enjoy a fun, family experience, while making a personalized gift for someone they care about for a lot less than they think."
'Bearly' Touch the Wallet: Furry Friends for $10 or $12
Because everyone needs a little holiday cheer a bit earlier this year, Build-A-Bear Workshop® is offering a selection of ten furry friends for $10 or $12 through the holiday season.
Animals currently available for $10 are Lil Buttercream, Lil Honey Cub, Kuddly Koala®, Brown Sugar Puppy, Pink Cuddles Teddy and Blue Cuddles Teddy. Starting on Nov. 1, the following animals will be available for $12: Dimples Teddy II, Toffee Teddy, New Bunny Big Ears, and Tabby Kitty Orange.
The reasonable price, combined with the opportunity to select from a wide assortment of furry friends and pawsonalize them by dressing them in the latest fun and fashionable couture, means Guests are sure to find a gift that fits any interest. Each stuffed animal can be accessorized to the taste of the recipient. From the pop culture enthusiast "tween," to skateboarding and basketball fans, the fisherman or chef du jour, you can get an outfitted animal for anyone on your list for as little as $25.
Pawsonalization can go even further by adding a Build-A-Sound® message. For example, a father serving in the military can make a bear with a heart-felt message saying good night to his family while he's away. Or with the squeeze of a furry friend's paw the grandkids can say a warm hello to grandma and grandpa every day.
At Build-A-Bear Workshop® every furry friend is a one-of-a-kind gift, whether dressed in the trendiest style or beautifully brushed and wearing only a bow. Each furry friend comes with a red satin heart for the maker to fill with special wishes, hugs and love. The special heart and wishes will stay with their new friend forever. No two animals are ever alike, no two wishes are ever the same, making sure the gift is unique and treasured for a lifetime.
Each animal also comes with a personalized birth certificate and a code to bring the furry friend to life to play together online for FREE in the Build-A-Bear Workshop® virtual world, buildabearville.com™ (parental permission may be required, see store or the website for details).
So, head to Build-A-Bear Workshop for all of your holiday gifting needs and enjoy the experience of making a memorable, personalized gift for even the most "hard to buy for" person on your gift list.
About Build-A-Bear Workshop
Build-A-Bear Workshop, Inc., is the only global company that offers an interactive make-your-own stuffed animal retail-entertainment experience. The company currently operates more than 400 Build-A-Bear Workshop® stores worldwide, including company-owned stores in the U.S., Puerto Rico, Canada, the United Kingdom, Ireland and France, and franchise stores in Europe, Asia, Australia and Africa. Founded in St. Louis in 1997, Build-A-Bear Workshop is the leader in interactive retail. Brands include make-your-own Major League Baseball® mascot in-stadium locations, Build-A-Dino® stores and friends 2B made® doll locations. In December 2007, Build-A-Bear Workshop® extended its in-store interactive experience online with the launch of its virtual world at www.buildabearville.com. Build-A-Bear Workshop (NYSE: BBW) posted total revenue of $474 million in fiscal 2007. For more information, call 888.560.BEAR (2327) or visit the company's award-winning Web sites at www.buildabear.com and www.friends2Bmade.com.
TRADEMARKS

We would like to thank you for your interest in covering our business. As you write your story, we would ask that you use our full name: Build-A-Bear Workshop® and that when referencing the process of making stuffed animals you use the word "make" not "build."
Build-A-Bear Workshop is our well-known trade name and our registered trademark of Build-A-Bear Retail Management, Inc. Build-A-Bear Workshop® should only be used in capital letters to refer to our products and services and should not be used as a verb.
Contact:
Wendy Bain
314.727.5700, ext. 110
wendyb@blickandstaff.com

Margaret Welch
314.727.5700, ext. 106
margaretw@blickandstaff.com