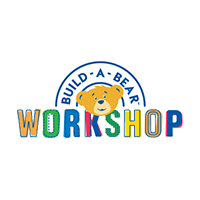 Press Release

View printer-friendly version
<< Back
Healing with Hugs: Pets Lend a Helping Paw during National Pet Month
Purina® and Build-A-Bear Workshop® Partner with ARF Pet Hug Fund to Spread the Word about the Power of Pet Therapy
ST. LOUIS, MO (May 16, 2007) – Whether nursing a broken heart, recovering from a sickness or crying over a skinned knee, the simple gesture of a hug can have tremendous healing powers. And, it's no coincidence that people enjoy these same benefits when they hug their pet. Research shows that human interaction with pets provides physical and emotional benefits. In fact, bringing pets into a nursing home or hospital can help boost peoples' moods, enhance social interaction and help lower blood pressure(1). Additionally, pets can help abused or neglected children acquire nurturing skills(2).
In an effort to honor exceptional therapy pets across the country, Purina is partnering with Build-A-Bear Workshop to support Tony La Russa's Animal Rescue Foundation's (ARF) newly established Pet Hug Fund during National Pet Month. The ARF Pet Hug Fund provides financial support to animal therapy teams nationwide whose ultimate goal is to spread as many pet hugs as possible to those in need such as senior citizens, hospital patients, children with disabilities and troubled youth. Many of the therapy pets directly involved with ARF were rescued from shelters and now give back to others in need.
"Many people don't realize the remarkable healing power animals possess, so we are focused on creating national programs like the ARF Pet Hug Fund to raise awareness of pet therapy and help support local efforts," says Bianca La Russa, of the Tony La Russa's Animal Rescue Foundation's Pet Hug Fund. "As a pet owner and an active pet therapy volunteer, I'm constantly amazed by the number of smiles and the amount of joy our pets bring to those in need."
Powerful Pets
Each of the thousands of therapy pets across the country has a unique story that tells of the many lives they've positively touched with something as simple as a pet hug. For example, La Russa's cat Ducati was surrendered to the county shelter without his mother when he was only two weeks old. At the time, the local rescue group did not have the space to care for him, so La Russa adopted him and his brothers and gave them the love and care they desperately needed. Now, Ducati works with La Russa at ARF as an official member of the therapy team and has visited numerous schools, touching the lives of hundreds of children.
Beemer was once a tattered Schnauzer mix without a home, but he has grown to be a remarkable dog with a little love and care from his owner. After being saved from a shelter, Beemer continues to spread the love to heal others in need. Through ARF, he has provided tens of thousands of pet hugs to at-risk kids and assisted living residents in the past eight years.
Spread the Pet Hugs
Pet lovers across the country can help support the ARF Pet Hug Fund and its pet therapy teams nationwide by visiting http://www.purinapetlover.com to download a mail-in certificate to order a Purina Beary Limited(TM) edition Build-A-Bear Workshop® mini-therapy dog or cat, modeled after therapy pets Ducati and Beemer. For every exclusive 8-1/2" mini-pet ordered through June 30, Purina will donate $1 to the ARF Pet Hug Fund to support its mission of providing pet hugs to people across the country. Pet lovers can also support the ARF Pet Hug Fund during National Pet Month by visiting Build-A-Bear Workshop. As part of this unique partnership, throughout the month of May, Build-A-Bear Workshop will donate $1 to the ARF Pet Hug Fund for every Bearemy's Kennel Pals® dog purchased at a retail location or online. In addition, Purina will match each $1 donation made by Build-A-Bear Workshop to help raise additional funds for this much needed program. To locate a Build-A-Bear Workshop nationwide or to purchase online, visit http://www.buildabear.com.
To learn more about the benefits of pet hugs or to find an ARF Pet Hug Fund therapy group in your area, visit http://www.purinapetlover.com.
About Animal Rescue Foundation (ARF) and Pet Hug Fund
The Animal Rescue Foundation was created in 1991 by Tony and Elaine La Russa to address the needs of companion animals. The organization aids abandoned and homeless animals and also promotes the concept that people's lives can be enhanced by strengthening the bonds between humans and animals. ARF has designed progressive programs for many populations including abused children, the elderly, victims of violence and others who can benefit from the healing contact of animals. ARF's Pet Hug Fund was recently established to support animal therapy teams across the country and help spread pet hugs to senior citizens, hospital patients, children with disabilities and troubled youth. For more information about ARF and the Pet Hug Fund, visit www.ARF.net.
About Purina
The North American headquarters for Nestlé Purina PetCare is located at Checkerboard Square in St. Louis, Missouri, where Ralston Purina was founded more than a century ago. Nestlé Purina PetCare promotes responsible pet care, humane education, community involvement and the positive bond between people and their pets. One of the leading global players in the pet food industry, Nestlé Purina PetCare is part of the Swiss-based Nestlé S.A. – the world's largest food company. Purina's total donation will be a minimum of $75,000.
About Build-A-Bear Workshop, Inc.
Build-A-Bear Workshop, Inc. is the only global company that offers an interactive make-your-own stuffed animal retail-entertainment experience. Founded in St. Louis in 1997, the company currently operates more than 270 stores in the United States, Canada, the United Kingdom and Ireland. The addition of franchise stores in Europe, Asia and Australia make Build-A-Bear Workshop the leader in interactive retail. In November 2004, the company expanded the make-your-own concept from stuffed animals to dolls with the opening of its first friends 2B made® stores, where Guests can make their own doll friends. Build-A-Bear Workshop (NYSE: BBW) posted total revenue of $437 million in fiscal 2006. For more information, call 888.560.BEAR (2327) or visit the company's award-winning Web sites at www.buildabear.com and www.friends2bmade.com.
CONTACT:
Jennifer Jashelski: 312-729-4129
GolinHarris or
Kaite Northcutt: 314-982-2163
Nestlé Purina PetCare Company