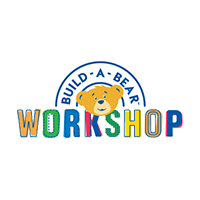 Press Release

View printer-friendly version
<< Back
Stuffed with Hugs: Hugs Sweet Hugs Saturday, May 19
Make a Bear for Free and Donate it to Children in Need of Safe and Loving Homes
Build-A-Bear Workshop® and the Joint Council on International Children's Services Partner to Provide 50,000 Teddy Bears to Children Worldwide Awaiting Forever Families
On Saturday, May 19, 2007, approximately 50,000 teddy bears will be made and given to children around the world awaiting a forever family. On this special Stuffed with Hugs Day, Build-A-Bear Workshop® invites the first 200 Guests in all of its stores - in the United States, Canada, Europe, Asia and Australia - to make a bear for free. In partnership with the Joint Council on International Children's Services (Joint Council), Build-A-Bear Workshop will give all the bears made to children in need of extra teddy loving care.
All children deserve a safe and loving place in which to live. For children awaiting a place to call home, a teddy bear companion can often provide the special love and comfort needed to make their days brighter. According to Joint Council statistics, there are currently more than 143 million orphaned children around the world. In the United States alone, more than 300,000 kids enter the foster care system each year and currently, there are 114,000 children waiting to be adopted.
"Children in the U.S. and around the world will be thrilled to receive these teddy bears. Gestures like these let the kids know they are not forgotten and that there are many people who care about their well being," said Thomas DiFilipo, president and chief executive officer for Joint Council.
"Build-A-Bear Workshop is a company with heart. This year marks our 10th birthday and 10 years of giving back to beary important causes around the world," said Maxine Clark, Build-A-Bear Workshop founder and chief executive bear. "We are especially pleased to partner with the Joint Council for this seventh annual Stuffed with Hugs program and to provide our Guests with the opportunity to make a difference in the lives of children in need of a teddy bear hug."
Participants on Stuffed with Hugs Day will be able to meet Build-A-Bear Workshop mascot, Bearemy®. Additionally, for their participation, each Guest will be given a Build-A-Bear Workshop coupon worth $3 off a $15 purchase.
To learn more about Stuffed with Hugs: Hugs Sweet Hugs activities or to find a store in your area, visit www.buildabear.com.
ABOUT BUILD-A-BEAR WORKSHOP, Inc.
Build-A-Bear Workshop, Inc., is the only global company that offers an interactive make-your-own stuffed animal retail-entertainment experience. Founded in St. Louis in 1997, the company currently operates more than 275 stores in the United States, Canada, the United Kingdom and Ireland. The addition of franchise stores in Europe, Asia and Australia make Build-A-Bear Workshop the leader in interactive retail. In November 2004, the company expanded the make-your-own concept from stuffed animals to dolls with the opening of its first friends 2B made® stores, where Guests can make their own doll friends. Build-A-Bear Workshop (NYSE: BBW) posted total revenue of $437 million in fiscal 2006. For more information, call 888.560.BEAR (2327) or visit the company's award-winning Web sites at www.buildabear.com and www.friends2bmade.com.
ABOUT JOINT COUNCIL
Joint Council on International Children's Services is the oldest and largest affiliation of licensed, non-profit international child welfare organizations in the world. Its membership includes child welfare organizations, parent support groups, adoption agencies and medical specialists with an interest in creating permanent solutions for children in need. With a mission to advocate on behalf of children in need of permanent, safe and loving families, Joint Council promotes ethical child welfare practices, strengthens professional standards and educates adoptive families, social service professionals and government representatives throughout the world. For more information, visit www.jcics.org.
TRADEMARKS
We would like to thank you for your interest in covering our business. As you write your story, we would ask that you use our full name: Build-A-Bear Workshop® and that when referencing the process of making stuffed animals you use the word "make" not "build."
Build-A-Bear Workshop® is our well-known trade name and our registered trademark of Build-A-Bear Workshop, Inc. Build-A-Bear Workshop® should only be used in capital letters to refer to our products and services and should not be used as a verb.
For more information contact:
Wendy Bain
314.995.3939, ext. 110
314.323.5835
wendyb@blickandstaff.com

Crystal Howard
314.423.8000 x 5402
314.601.1911 (cell)
crystalho@buildabear.com