Biography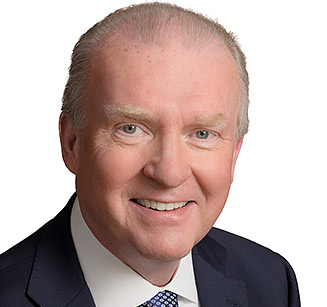 Donald Sweitzer
Chairman, IGT Global Solutions Corporation
As Chairman of IGT Global Solutions Corporation, Donald R. Sweitzer is an ambassador for the Company when interacting with global customers, current and potential partners, and government officials. Additionally, Mr. Sweitzer advises IGT PLC's CEO on government affairs and general business matters.
Prior to becoming Chairman, Mr. Sweitzer served as Senior Vice President of Global Business Development and Public Affairs of GTECH, and was responsible for leading the Company's efforts to identify and develop new business opportunities in targeted markets, support the expansion of GTECH's products and services in existing jurisdictions, and continually enhance the Company's communications and services to its worldwide government and commercial clients.
When Mr. Sweitzer joined GTECH in 1998, he brought more than 20 years of experience in government and public affairs. A recognized authority on national politics and public affairs, Mr. Sweitzer has advised numerous national, statewide, and congressional candidates throughout his career, and has worked at every level of government.