Biography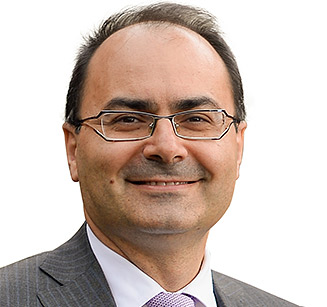 Alberto Fornaro
Executive Vice President and Chief Financial Officer
As the Executive Vice President and Chief Financial Officer for IGT Plc., Alberto Fornaro is responsible for managing and developing the financial strategy for the global company. He oversees the Finance, Accounting Control, Legal, Compliance and ERP Organization which includes making tactical decisions and improving financial strategies to maximize shareholder value and cash flow; providing high quality financial and management reporting; and ensuring compliance of all fiscal, statutory reporting, and legal matters.
He brings more than 25 years of strong financial expertise to IGT Plc. and has an extensive record of significant international exposure.
Prior to joining the Company, Fornaro served as Group CFO and President of the EMEA (Europe, Middle East, and Africa) division at Doosan Infracore Construction Equipment (DICE), a world leader in the construction equipment industry formed by Bobcat and Doosan Infracore. During his tenure at DICE, he led numerous integration programs and several cost-saving initiatives, helping DICE to weather the recent economic downturn and emerge an even stronger player in a highly-competitive industry.
Mr. Fornaro also served as General Manager and CFO of Technogym, the second largest worldwide manufacturer of fitness equipment. Additionally, he spent 12 years finance at Case New Holland (CNH) Global/Fiat Group in Italy and the U.S. At CNH, he served in many different financial capacities at the Vice President level.
He holds a bachelor's degree in Economics and Banking from the University of Siena, Italy; a master's degree in Banking and Finance from the University of Siena's Post Graduate School, Italy; and was a Visiting Scholar at the Ph.D. Program in Economics at Columbia University, New York. Fornaro is licensed as a Certified Public Accountant in Illinois.