Biography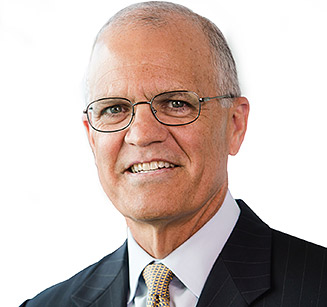 Michael Chambrello
Chief Executive Officer, North America Lottery
As Chief Executive Officer, North America Lottery of IGT PLC, Michael Chambrello is responsible for the development and delivery of all lottery technology solutions globally for the Company, as well as the strategic development and management of the lottery business in the U.S. and Canada. In addition, he is also responsible for the global instant ticket printing business.
A seasoned lottery industry expert, Mr. Chambrello most recently served as CEO of Scientific Games Corporation, where he had overall responsibility for managing Scientific Games' day-to-day worldwide activities. Prior to that, he was Scientific Games' President and Chief Operating Officer. He left Scientific Games in 2013.
For a 17-year span, Mr. Chambrello held various roles of increasing responsibility at GTECH until he left the Company in 1998. From 1996 to 1998, he was President of GTECH Corporation and Executive Vice President of GTECH Holdings Corporation. Mr. Chambrello has also served as President and CEO of Environmental Systems Products Holdings (ESP), and as CEO of Transmedia Asia Pacific, Inc. and Transmedia Europe Inc.
Mr. Chambrello has served on the board of directors of various public and private companies, most recently as chairman of the board of directors for Meridian Lightweight Technologies in Detroit, the world's leading provider of magnesium die casting components for the automobile industry. He has served on the board of numerous not-for-profit organizations, and currently sits on the executive committees of the Petit Family Foundation and the Southern Connecticut State University Foundation.
Mr. Chambrello earned a Bachelor of Science degree in Economics from Southern Connecticut State University, and attended graduate school at the American University Kogod College of Business in Washington, D.C.