Biography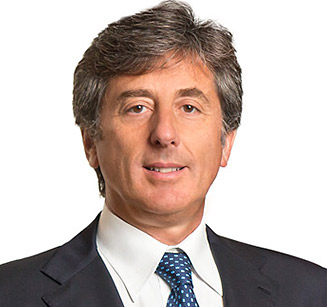 Renato Ascoli
Chief Executive Officer, North America Gaming & Interactive
Renato Ascoli, as Chief Executive Officer, North America Gaming & Interactive of IGT PLC, is responsible for product development, manufacturing, marketing, and delivery of all of the Company's gaming offerings.
Prior to April 2015, Mr. Ascoli served as General Manager of GTECH S.p.A. (formerly known as Lottomatica Group) and President of GTECH Products and Services, where he was responsible for overseeing the design, development, and delivery of state-of-the-art platforms, products, and services. He supported all stages of the sales process, and provided marketing and technology leadership to optimize investment decisions.
Prior to this role, Mr. Ascoli served as Head of Italian Operations. In this position, he was responsible for the strategic direction and operations of the Company's Italian businesses. He joined GTECH S.p.A. in 2006 as Director of the Gaming division.
From 1992 to 2005, Mr. Ascoli worked for the national railway system Ferrovie dello Stato/Trenitalia, where he held roles of increasing responsibility including head of Administration, Budget, and Control of the Local Transport Division; head of Strategies, Planning, and Control of the Transport Area; and head of the Passengers Commercial Unit. In 2000, he was appointed Marketing Director of the Passengers Division, and later served as Director of Operations and Passengers Division. He also was head of International Development for Trenitalia.
Earlier in his career, he led international marketing efforts for Fincentro Group - Armando Curcio Editore, where he was responsible for commercial development of the publishing assets of Fincentro Group. He was also responsible for defining the strategic and management assets of the many companies comprising Fincentro Group.
Mr. Ascoli also served as a consultant to Ambrosetti Group, supporting the internationalization process (Spain, England, and U.S.A.). He graduated from Bocconi University in Milan, majoring in Economics and Social Studies.